Spring is right around the corner and for Louisvillians that means one thing – Derby! The Kentucky Derby and Kentucky Oaks are two events that are always loaded with high fashion, fantastic hats, and luxurious hairstyles. If you'll be traveling to the Derby City to watch the greatest two minutes in sports, you might end up needing a few last minute things to complete your look. Here is a list of local Downtown Louisville establishments that we've put together that will help make your race day look complete!
Mad Hatter 502 for Derby Hats
The Mad Hatter 502 is a boutique hat store located in downtown Louisville inside of the boutique store Mamili. This hand-crafted hattery is very well known amongst locals and has a reputation for creating some of the finest Derby hats in the city. Recently they were named as the "Best Place to Buy a Derby Hat" in Louisville by the Voice Magazine. Custom hats can be made-to-order, but they also carry a wide selection of hats for out-of-towners and last-minute shoppers who are needing a hat in a pinch. Prices range anywhere from $150 for a simple but elegant fascinator, all the way up to $400+ for some of their most elaborate creations. Celebrities and locals alike can be seen wearing hats from the Mad Hatter 502 throughout Derby week.
Mamili for Derby Dresses, Accessories, and Apparel
Located aside from the Mad Hatter 502, Mamili is one of Louisville's best kept secrets for high fashion. Known for Derby dresses and apparel, this downtown store offers clothing for both men and women and carry a large array of Derby dresses, earrings, purses, and more. Many of their fashion accessories are Derby themed which create a unique Derby look for race day.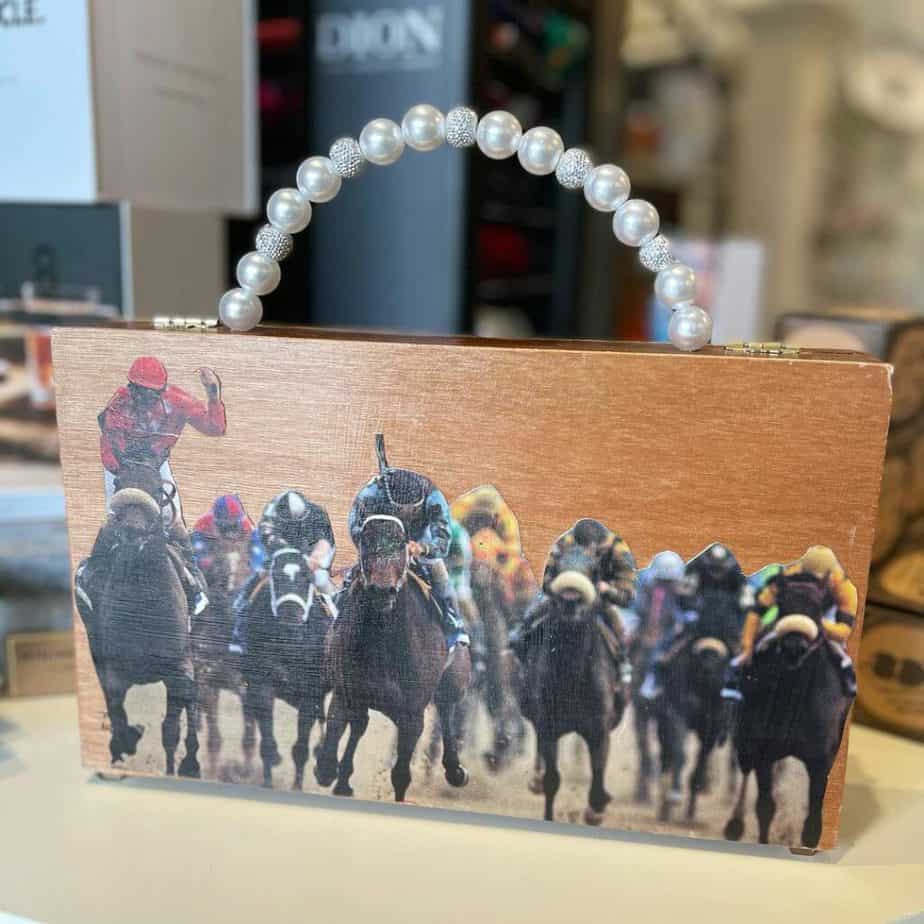 TRIM NuLu for Derby Week Hairstyles
When it comes to high-end hairstyles, TRIM NuLu is Louisville's most awarded hair salon of 2021. Named by the Courier-Journal, The Voice Magazine, and a slew of others as the "Best Hair Salon in Louisville," an appointment at TRIM NuLu is where you will want to go to finish off your Derby look with a blowout or hat pinning. Derby week and Oaks Day appointments should be made well in advance and are highly coveted. Bookings can be made online via their website or over the phone.