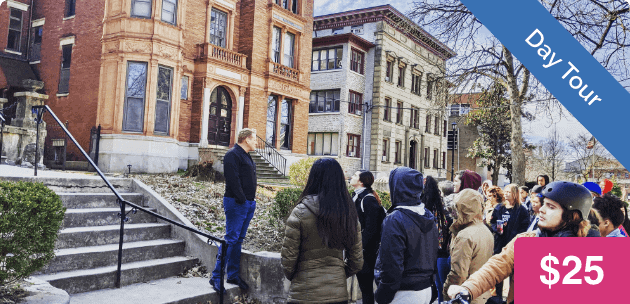 Old Louisville History and Architecture Tour
11 am and 1 pm
Seven days a week from March 15 to November 15
Louisville Ghost and Architecture Tours
Louisville Historic Tours is Louisville's oldest and most well known Old Louisville tour company. We've guided over 50,000 visitors through our beloved neighborhood since we established Louisville Historic Tours in 2004. For more information on our Old Louisville tours, please click on one of the buttons below:
Tours on July 4th
July 3, 2020
We are open on the 4th. Come take one of the best Louisville tours!
Old Louisville Tours Update
July 1, 2020
We are fully operating. If you'd like to come take a tour, we do ask you bring a mask. Six feet social distancing is required. Other than that, all is normal. Come take on of the best tours in Louisville!
We Are Open!
June 1, 2020
We are operating again! We do practice social distancing, but we are now open. Please see below for are various dates. See you in Old Louiville soon!